Oh my oh my....like I told in my last post, my dear friend Emily just came back from the States....with goodies...oh my...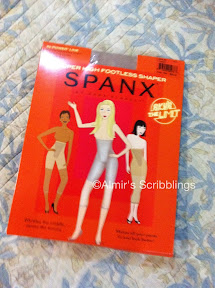 Yes, my Spanxxxxx...woohoooo!!! Anddd I can fit in it.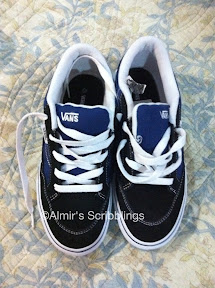 Vans for my dear Amir. It's a bit big but he's growing so should be ok.

A Lego Batman t-shirt. He went crazy when he saw both the shoes and the t-shirt.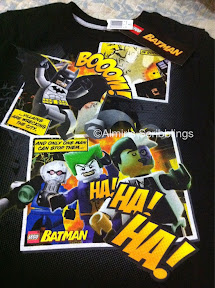 A closer view of the shirt. Cool huh? Since Amir loves Batman and Lego, this shirt is a perfect combo. He wanted to wear it immediately but I said he has to wait for our next outing this weekend (heheh).

A bodysuit for baby Amar....awwww sho shweeettt.

And, a casual bag for me (homaigad I heart love heart love beg ni).

Thank you very muchiii Emily.